The interesting thing about cloud computing is that we've redefined cloud computing to include everything that we already do. ... The computer industry is the only industry that is more fashion-driven than women's fashion.
Larry Ellison (Oracle OpenWorld 2008)
et 8 ans plus tard à San Francisco :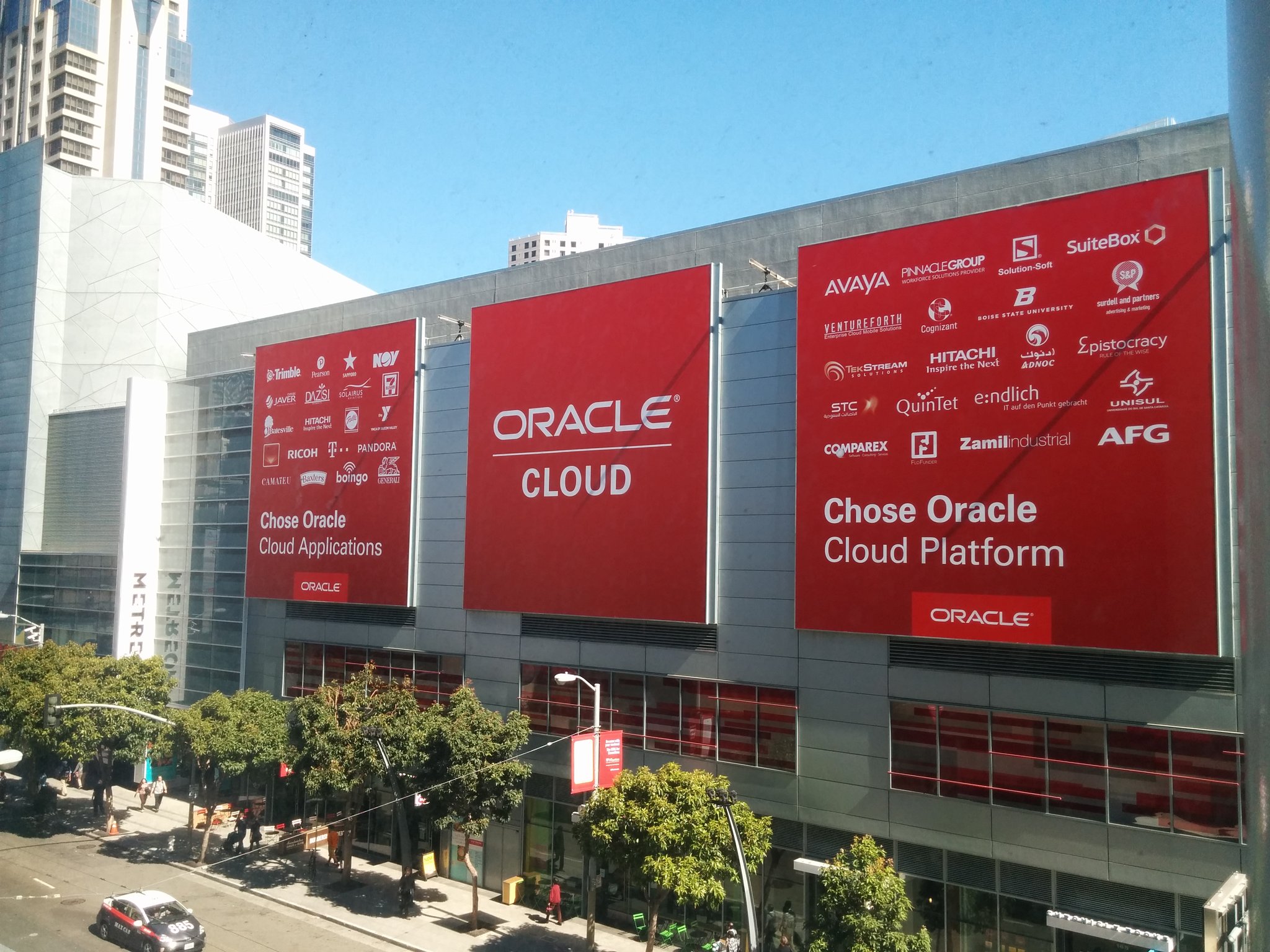 Credit Photo : @JDLavel on Twitter
C'est aujourd'hui l'ouverture de l'Oracle Open World 2016 à San Francisco dont le thème prédominant semble être le Cloud.
Je profite de ce billet pour souhaiter un bon événement à mes collègues de Computacenter France présents sur place.