Cisco Unified Computing System (UCS) est une gamme de serveurs  lancée en 2009 par Cisco. Vous pouvez tester le produit grâce à un simulateur fonctionnant sous VMware vSphere. La version 4 est disponible depuis peu.  
Extrait de la Release notes :
New Features and Significant Changes in Cisco UCS PE, Release 4.0(4ePE1)
Full scale emulation of UCS Manager 4.0(4e) with support for 6454 Fabric Interconnects and C4200 Series Rack Server Chassis with C125 Rack Servers.  Note that not all features present in UCS Manager 4.0(4e) are supported (see Known Limitations in the Release Notes).
New default HW config with 6454 Fabric Interconnects and C4200 Series Rack Server Chassis added.
Additional example Hardware configurations have been attached below.  The attached UCSPE configs can be imported from the UCSPE Equipment page.
UCSPE is featured in a Cisco dCloud programmability demo.   The demo includes a comprehensive lab guide including the following content for Cisco UCS PowerTool and the Python SDK:
Overviews of PowerShell and Python programming environments with step-by-step usage instructions.
Code generation examples including code generation with UCS Manager's HTML5 interface.
Sample script creation and use with UCSPE.
Hardware Feature Summary
6454 Fabric Interconnects
C4200 Series Rack Server Chassis with C125 Rack Servers
M5 B-Series and C-Series servers including HX220C and HX240C
Cisco UCS S3260 chassis, servers, and storage controllers
NVMe-based PCIe storage options
Limitation : La connexion avec Cisco Intersight a été désactivée de Cisco UCS simulator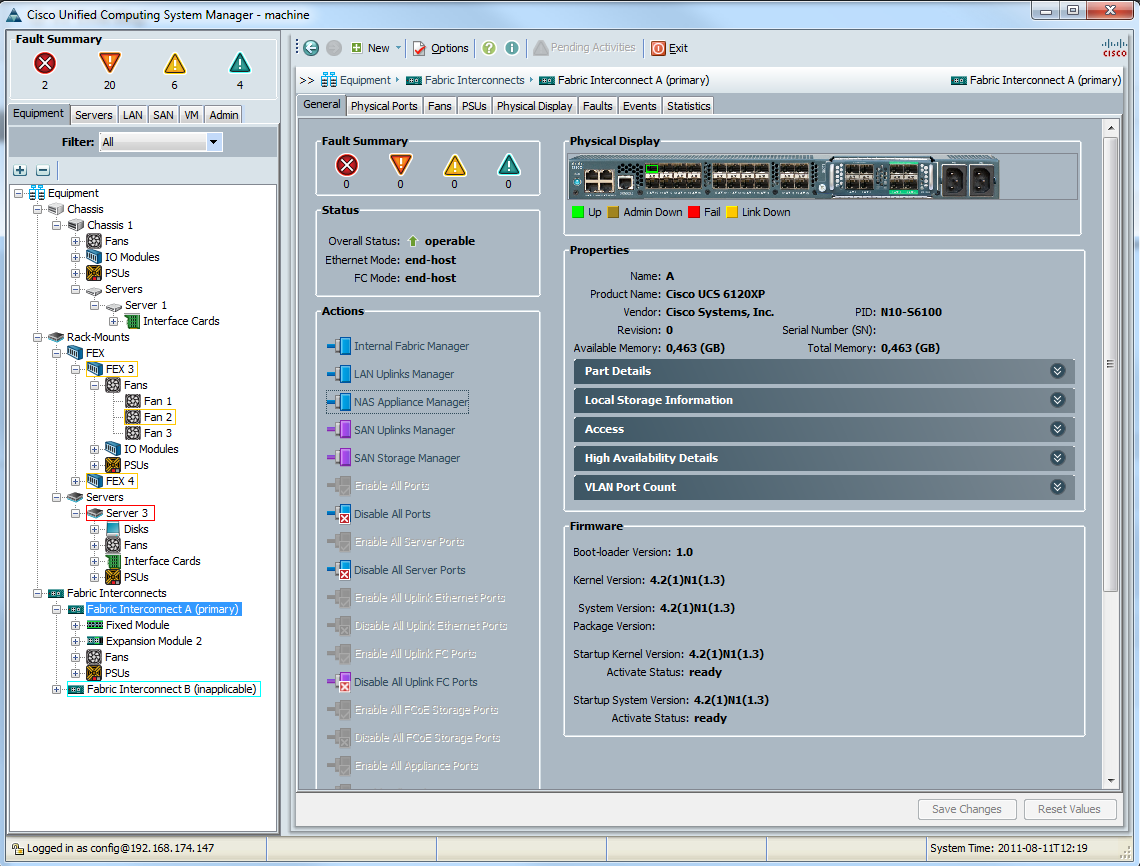 Téléchargement au format OVA : UCSPE_4.0(4e)